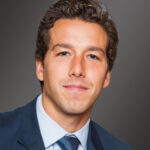 Jason C. Saillant, M.D.
Hand & Upper Extremity Surgery
I have completed a long track of education so that I can be comfortable with the diagnosis and treatment of upper extremity problems. At this point, my primary goal in treatment discussion is to integrate each person's pathology with who the patient is and how this difficulty has affected his or her life. There are numerous ways to approach most medical diagnoses and I feel that presenting the problem, explaining the treatment options, and developing a patient-specific plan will bring about the best possible doctor-patient relationship and outcome.
Dr. Saillant went to Boston College where he graduated Cum Lade. Following this, he attended Tufts University School of Medicine where he earned his medical degree and was elected into the Alpha Omega Alpha (AOA) medical honor society. He subsequently stayed in Boston to complete his internship in general surgery and his residency in Orthopaedic surgery at Tufts Medical Center. Having developed a strong interest in hand surgery during his residency, Dr. Saillant went on to pursue specialized training. He moved to Philadelphia to complete this training through The Philadelphia Hand Center/Thomas Jefferson University Hand and Upper Extremity Surgery Fellowship program. As part of this fellowship training, Dr. Saillant also gained pediatric hand surgery experience at Shriners Hospital for Children.
Dr. Saillant has been active academically contributing to Orthopaedic literature in the form of peer-reviewed journals and book chapters. In addition, he has had his research presented at numerous meetings on a national level.
Continued involvement with the American Society of Surgery of the Hand and the American Society for Hand Surgery has allowed Dr. Saillant to evolve as a surgeon and provide his patients with the latest advancements and treatment options.
When he's not seeing patients, Dr. Saillant enjoys spending time with his wife and son, playing hockey, snowboarding, and traveling.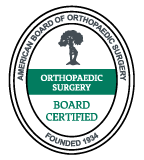 Dr. Saillant is certified by the American Board of Orthopaedic Surgery, Subspecialty Certified in Surgery of the Hand.
Dr. Saillant has been recognized and awarded with:
Vitals.com Compassionate Doctor Award – 5 Year Honoree (2020)
Vitals.com Compassionate Doctor Recognition (2015-2018, 2020)
Vitals.com Patients' Choice 5th Anniversary Award – 5 Year Honoree (2020)
Vitals.com Patients' Choice Award (2015-2018, 2020)
Vitals.com On-Time Doctor Award (2015-2018, 2020)
Joseph Stanton, MD '42 Memorial Award. Given to a student accepted to a medical school and who has been outstanding in character, loyalty, leadership, and scholarship at Boston College.
Ignatian Scholars Scholarship. Loyola University Stritch School of Medicine. The scholarship is given to first-year entrants who demonstrate outstanding academic achievement and leadership in service to others.
Worth F. Bloom M'25 Prize. Given to a medical student who has demonstrated a high standard of excellence and level of compassion.
Journal of Orthopaedic Trauma. Orthopaedic Resident Teaching Award. Award is given to the Resident who demonstrated excellence in teaching.
AOA Resident Leadership Forum Award. Award is given to attend the Resident Leadership Forum at the Annual American Orthopaedic Association.
Henry H. Banks Resident Award. Given to an outstanding graduating resident from the Tufts Orthopaedic Residency.
Dr. Saillant's Memberships:
Member, American Association for Hand Surgery
Member, American Society for Surgery of the Hand
Executive Education Committee of Tufts Affiliated Hospitals Orthopaedic Residency Program Elected by members of the Orthopedic Staff as the resident representative (2010-2013)
Alpha Omega Alpha Honor Medical Society
Dr. Saillant's Recent Publications:
Orthopedics. 2016 Jan 1;39(1):e98-e103. doi: 10.3928/01477447-20151222-08. Epub 2015 Dec 30. Distal Radius Fracture Fixation With the Specialized Threaded Pin Device. Taras JS, Saillant JC, Goljan P, McCabe LA.
Meet Our Physician Assistants
At Orthopedics New England, our physician assistants work closely with our physicians to provide the highest level of care for our patients.