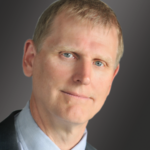 I chose to enter the specialty of podiatry to help patients return to their activities of daily living.
Dr. Rose joined Orthopedics New England in 2010, and he has been practicing podiatry for more than 30 years. Originally from Medfield, Massachusetts, Dr. Rose received his bachelor of science degree from Boston University. From there, he went on to complete his graduate degree in podiatric medicine from the New York College of Podiatric Medicine in New York, New York. After completing his residency at the same institution, he underwent a fellowship at the American College of Foot and Ankle Surgeons in Chicago, Illinois.
As a former competitive Olympic weight lifter, Dr. Rose was drawn to podiatry because of its ability to help other athletes resolve their pain and discomfort at all different levels. He also enjoys the gratification of seeing patients return to the activities they love. Dr. Rose is the recipient of several professional medical awards and has co-authored many surgical papers.
In addition to his clinical and surgical duties at Orthopedics New England, Dr. Rose is the Site Director of the MetroWest Medical Center PRS 36 residency program where he enjoys mentoring residents. When not seeing patients or mentoring young medical professionals, Dr. Rose enjoys exercising, golf, horseback riding, and being a pilot. Previously, he was also the offensive coordinator for the Medfield High varsity football team.

Dr. Rose is certified by the American Board of Foot and Ankle Surgery.
Dr. Rose's Memberships:
American Board of Podiatric Surgery
Fellow, American Society of Podiatric Surgeons
Meet Our Physician Assistants
At Orthopedics New England, our physician assistants work closely with our physicians to provide the highest level of care for our patients.